Nowadays, the news that Akhilesh government will give laptops to the inter passed students and tablets to the highschool passed students is in the full swing.
In Lucknow, Akhilesh government distributed many laptops. It will hoped to be distributed among many others students.
It is good starting. Distributing of Laptops and tablets will encourage to learn more and more.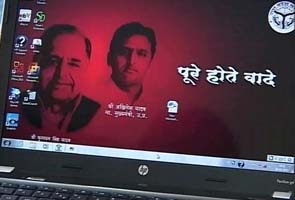 "Pure hote Vade" is the slogan on the Laptop and on the bags of Laptops as well.